About Group Battlefield Tours
Are you a group of friends or family or part of a club, association or society, and looking to get away together?
Travelling with a group of like-minded people to experience somewhere or something you're all passionate about makes for a great experience, and our Battlefield Tours visiting the WW1 battlefields, WW2 battlefields and sites from other significant wars are incredible journeys of remembrance and discovery. However, for the person who draws the short straw to be group organiser, it can be really stressful. Well, arranging a Battlefield group tour has never been easier, as Leger Holidays are here to make it happen!
Group holidays are our speciality and our small and dedicated team of group travel organisers have over 50 years of experience between them in the travel industry. Whether your tour focuses on Flanders Fields, the Somme battlefields, the front line of the Ypres Salient, or the sandy beaches of Normandy, you are certain to end up with the perfect private group tour when booking with us.
You can choose to immerse yourself in one of our existing coach tours or air itineraries, all of which are accompanied by a Specialist Battlefield Guide whose knowledge and passion will inspire and enhance your experience, or you can simply use our itineraries as a starting point and we'll create a tailor-made itinerary to suit your group's needs. Choose your destination, departure date, duration and budget and we'll do the rest for you.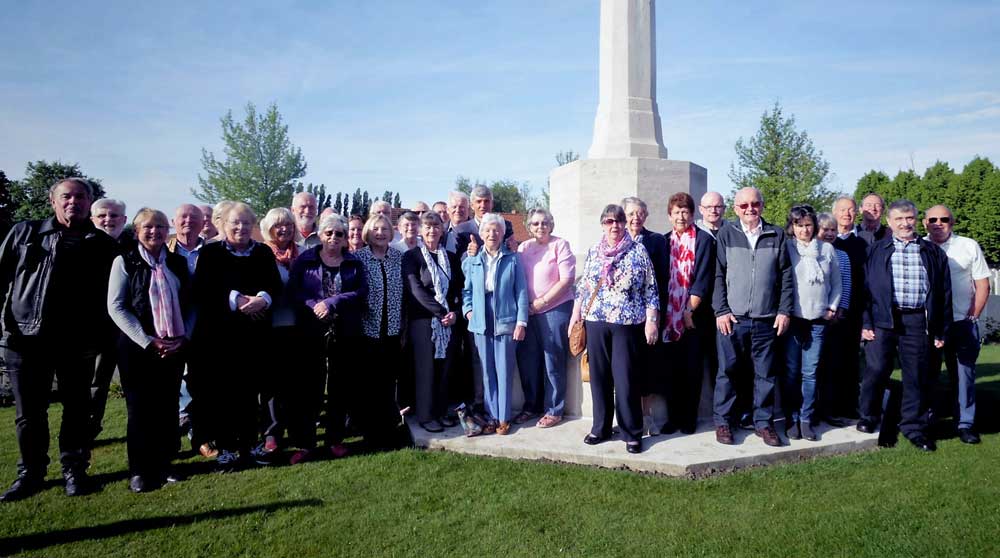 Our Service & the Benefits
If a Battlefield tour by coach, tailor-made to your requirements, is what you have in mind, and you have a group of 20 or more, then we can offer you up to four free places! Plus, you'll benefit from the following...
Specially arranged coach joining points – to make things more convenient for you and your group, you choose where you'd like your private group tour to start from.
Tailored holiday itineraries – from the destination and duration to the departure date, it's all down to you and your group. Tell us what you want and we'll do the planning.
Selection of coach travel – Executive coach is the first choice for the majority of our group holiday customers, however, you can upgrade to luxury Silver Service or Luxuria coach travel (subject to availability).
Personal advisors – we're here to help and our dedicated team of group travel organisers will assist you throughout.
Posters & leaflets – take advantage of our free marketing material to help promote your tour.
Places for free – remember, when booking with Leger you'll receive up to four free places, so you can spread the saving amongst your group or simply take individuals for free! Please note, groups wishing to travel by air will be looked at on an individual basis.
For your peace of mind
On all escorted coach tours, your experienced coach crew will ensure the smooth running of your tour. Our Operations Team are also available 24 hours a day to provide additional support.
All vehicles are fitted with seat belts, washroom, servery, TV and air conditioning.
Our ABTA and ATOL membership provides financial security for all monies paid to us and repatriation to the UK.
We can provide information on a single trip insurance policy – we offer good, reliable cover at sensible prices.
Sample Itinerary: Dunkirk & Fortress Europe
Day 1 – Departure from your local area for the journey to the Channel and your crossing to Calais. Then travel onwards to your hotel in Belgium for a three night stay.
Day 2: We start the tour with a look at some of the fighting in the Battle of France in May 1940 following the story of the Durham Light Infantry and Royal Welch Fusiliers at St. Venant, seeing the memorial and nearby graves. At Cassel Hill we examine the last stand here by the Oxs & Bucks and Glosters. Following lunch we visit the site at Wormhout where a massacre of British troops took place by the SS and then go into Dunkirk to visit the excellent War Museum of Operation Dynamo, followed by a visit to the East Mole. We end the day in the dunes of Dunkirk to remember the sacrifice of French troops in May-June 1940.
Day 3: Miracle of Dunkirk: The V-Weapons – We return to Dunkirk to see the Dunkirk War Cemetery and the Dunkirk Memorial to the Missing. At Bray Dunes we look at the story of the evacuation beaches and the 'little ships', forever connected to the Dunkirk story. At Eperlecques we see the massive Blockhaus, built as a launch site for V2 rockets. We then see a typical V1 Doodlebug ski-ramp site, hidden in the woods near Morbecque and constructed to fire more than 2000 V1s a day at London. In the evening join us on an optional trip to nearby Ypres for the moving Last Post Ceremony.
Day 4 – Leave your hotel after breakfast and travel to Calais for your return Channel crossing. Then continue to your local area.
£100pp for coach breaks up to 5 days
£150pp for coach breaks of 6 - 11 days, European Eurostar
£250pp for coach breaks of 12/+ days
Up to £300pp for air holidays
Final balance due dates are as follows:-
Coach breaks - 42 days before departure
European Air and Eurostar breaks - 60 days before departure
Worldwide Air - 105 days before departure
Once confirmed, we will send you an invoice showing the cost breakdown and balance date. We will keep in contact to remind you of your balance date, to advise of any missing traveller information and to reconfirm final details.
When it comes to getting to the Battlefields, Leger Holidays make it easy, with a selection of travel options for you choose from.
Air conditioning
Drinks machines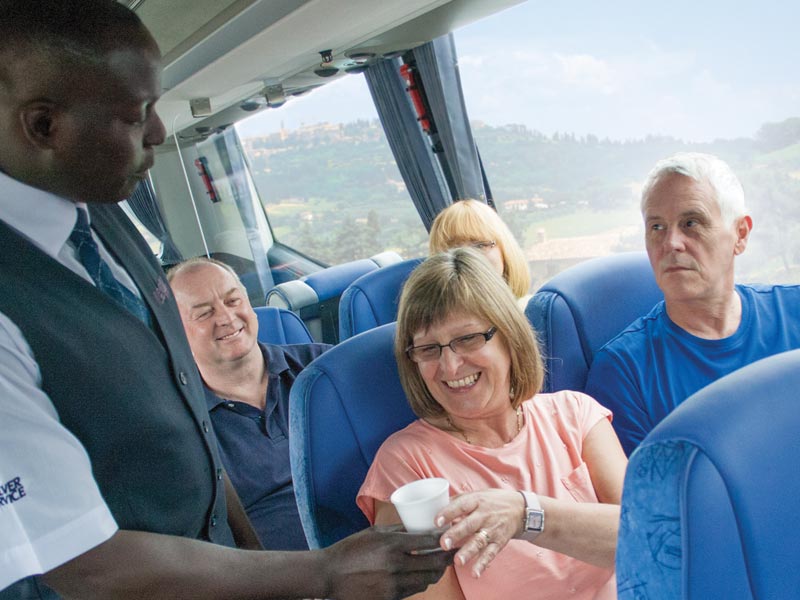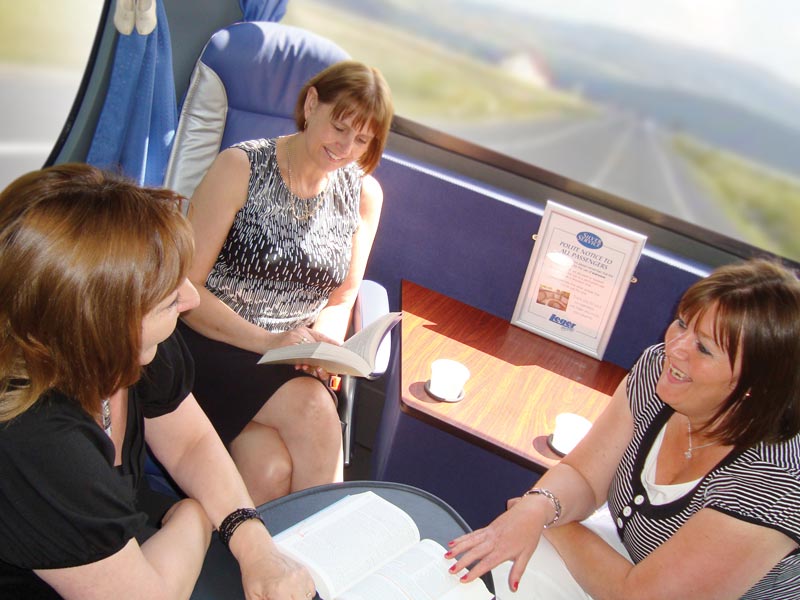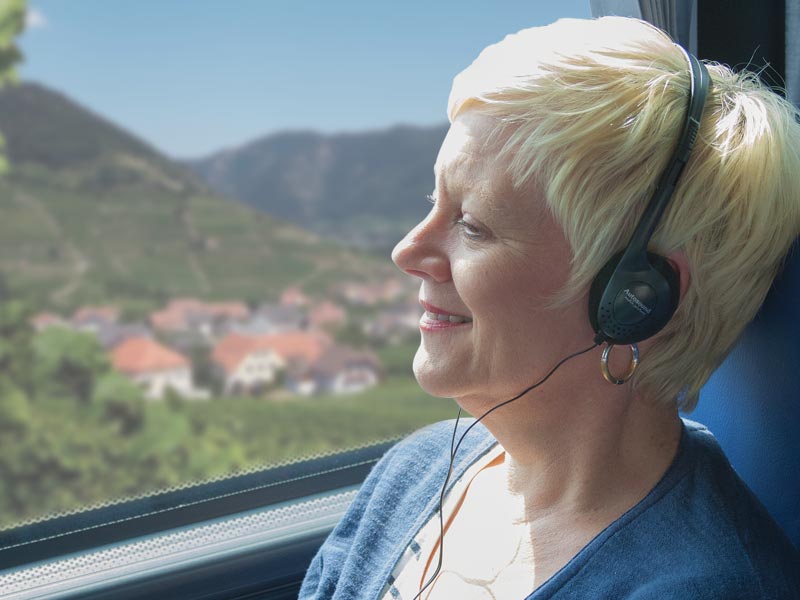 Sit back and relax in specially-designed, deluxe reclining seats, with leather headrests, footrests and more legroom than standard coaches.
Enjoy the perfect temperature onboard with climate control.
Relax and have a chat in the spacious rear lounge.
Servery on board offering a range of refreshments.
Porterage* at most hotels, so you really don't have to lift a finger.
Time flies with our onboard entertainment system.
With free personal headphones you can tune into the music channel, listen to the radio or watch DVDs.
Onboard toilet
Silver Service Seating Plan

Silver Service Virtual Tour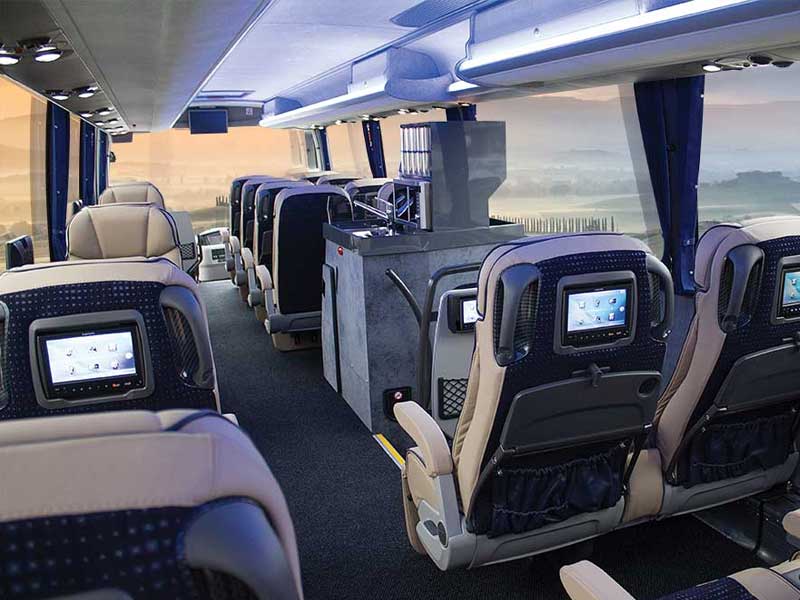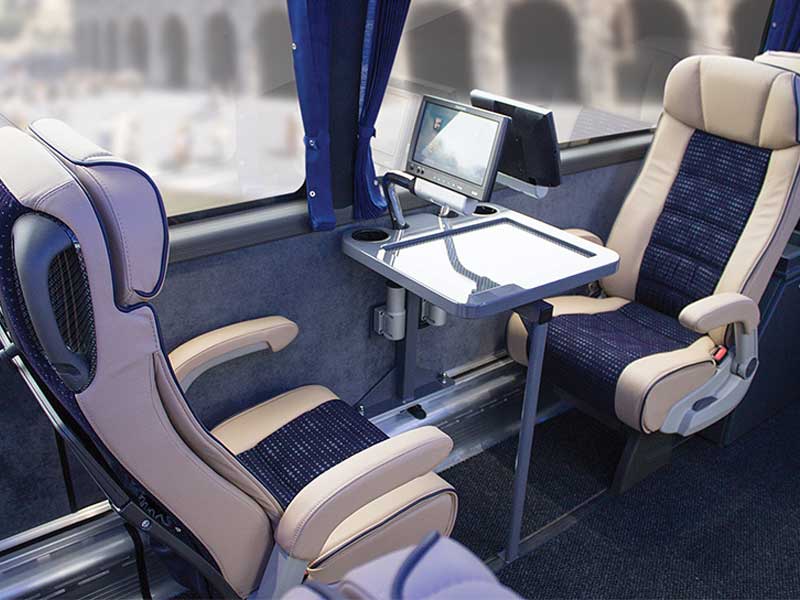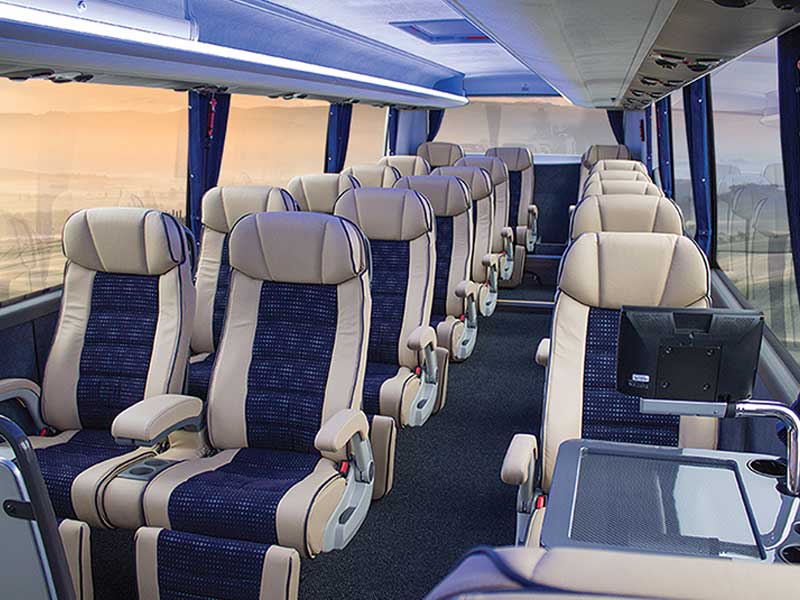 Deluxe armchair-style seats with leather exterior, central arm rests with cup holders and retractable calf rests give you a more comfortable journey.
Every seat has its own, fully interactive, touch screen T.V. offering a wide choice of entertainment so you can control what you want to watch and when.
There's also a selection of double and single seats, including four seats face-to-face with tables. And with a total of 7 single seats available, these are ideal for passengers travelling independently.
Plug sockets and USB points at each seat mean you can keep your devices fully charged throughout your journey.
Onboard toilet.

Tips for Group Organisers
First time organisers – why not simply tweak our existing Battlefield itineraries to suit your group.
Budget – state your budget and we'll find the most suitable group tour for you.
Promotion – use our free leaflets and posters, along with our knowledge and advice, to assist you in promoting your Battlefield tour.
Rooms – consider room arrangements in initial discussions with your group.
Seating: we can provide you with a seating plan or you can download them here: Executive coach, Silver Service coach, Luxuria coach, or call to request a copy.
Special requests – Our group advisors will accommodate special requests, such as dietary needs or mobility issues, simply let us know what they are.
Standbys – have people in reserve. Should others cancel this means you can avoid cancellation charges. For air tours, we need to check admin fees with the airline.
Booking deadline – set a deadline for final bookings for your group holiday.
Deposits – request a deposit from your group early to ensure you have the money in time for payment.
Record: keep a record of all payments so you know who has paid and how much. Download a document to use here.
Confirmations – be sure to check the booking confirmation we send you to make sure we have everything correct, alternatively call your Leger group advisors to go through the details.
Final balance – to ensure you have the money in time, ask for final balance payments a couple of weeks before they are due.
Group Tour Quote
For general information and advice, you can contact us by phone (01709 787 403) or email (groups@leger.co.uk). Or simply use the group enquiry form below and once we have received your enquiry, we will produce a no obligation offer for you to discuss with your group. This will outline cost, accommodation information, itinerary options and deposit required.